With twenty years of experience building and installing Dock Systems in Door County, I know what is expected of us by our customers.  Our promise is to be on time, provide competitive value in our products, and quality service in everything that we do.
Lite. Strong. Rigid. Quality.
These are just a few words you might hear while buying a portable dock system. The difference is, when we use them, it's not B.S. Ask the other guys how their system feels sitting on 6, 8, or even 10 feet of dock leg. The words used then are wobbly and shaky.
Our docks are 43.3 pounds with no wobble.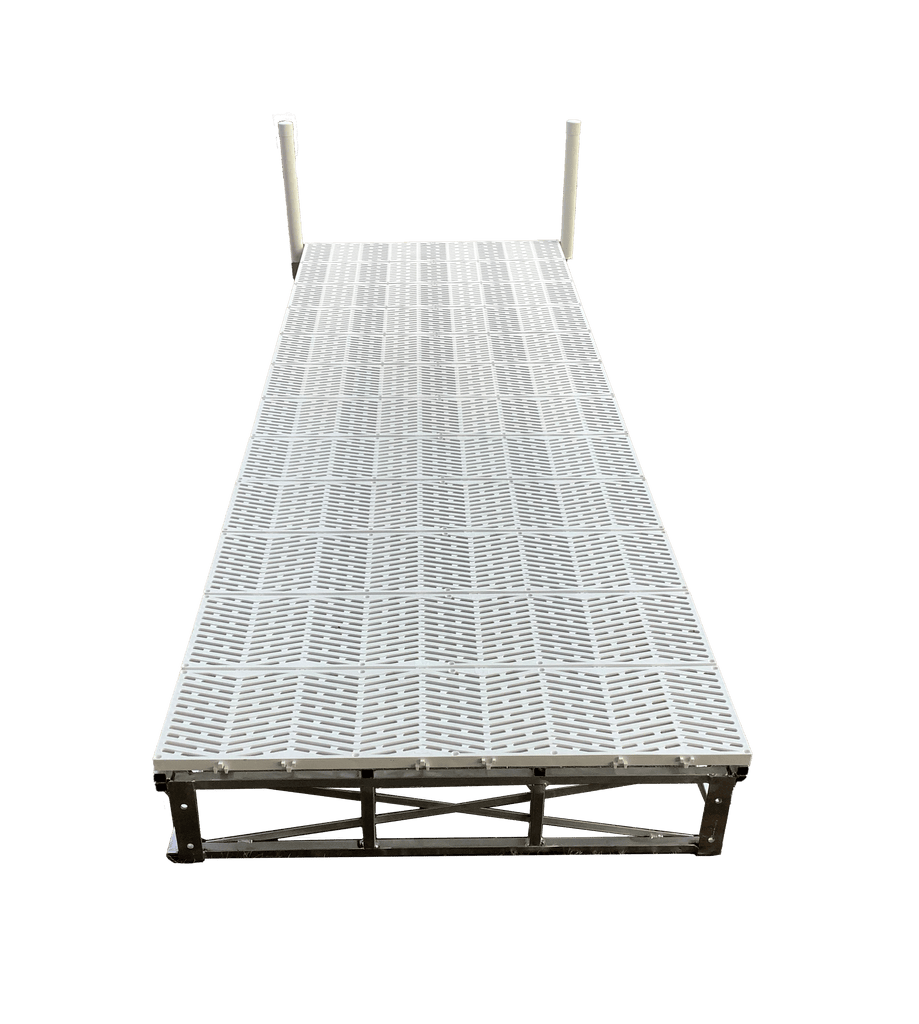 We are a manufacturer of aluminum truss dock sections and are always looking for retailers to carry our line.
Design your own dream dock using our custom developed Dock Builder. Once you're ready, save your creation and send it to our sales team so we can provide you the best possible quote!